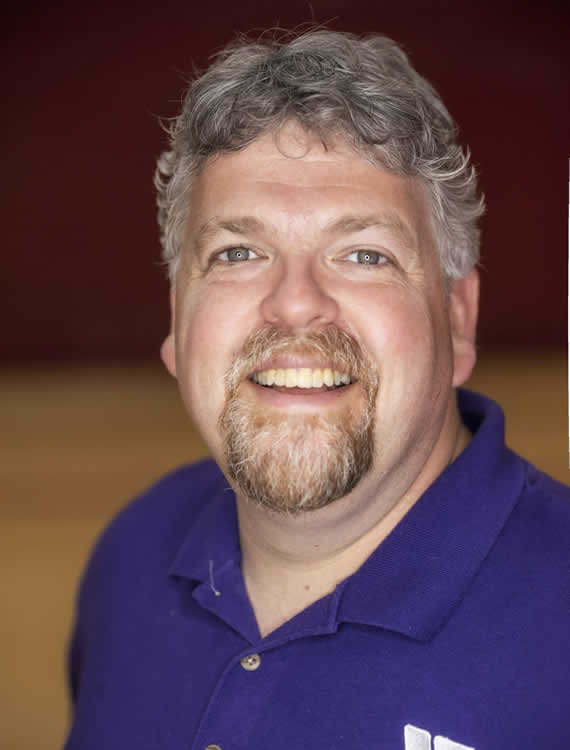 Justin Ihne
CEO
Justin started as the CEO for the Plattsburgh YMCA in January 2017, but has been involved with the Y since the age of 9. Growing up in Brooklyn, New York, Justin got his first Y experience at YMCA Camp Becket in Massachusetts. Justin learned to swim over his years as a camper and grew up at Camp Becket becoming staff member in the late 80's.

In 1991, he started working for the YMCA of Kingston and Ulster County. There, he grew his career running after school programs and day camps. Justin became the Associate Executive Director in Kingston and in 2010 became the CEO for the Northern Berkshire YMCA in North Adams, Massachusetts. There, with a great group of staff and volunteers, helped the YMCA grow and created strong partnerships. Most recently Justin was the Executive Director for the Metro of the Oranges YMCA.

Justin spends much if his off time with this wife Sophie, sons Ethan and Rowan, and daughter Marley and Ollie their dog.
Email us
jihne@plattsburghymca.org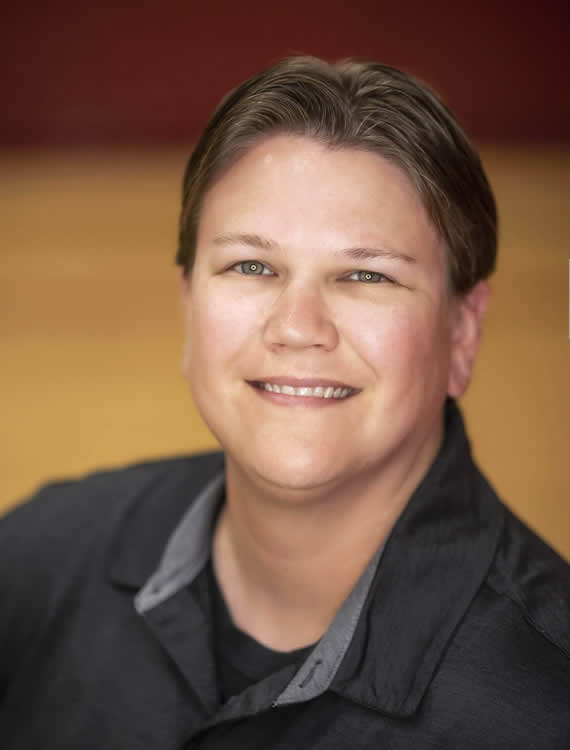 Kris Tate
Chief Operations Officer (COO)
Kris joined the Plattsburgh YMCA in the fall of 2018 as the Sr. Director of Program Operations and is now the Chief Operations Officer since the start of 2022. Kris grew up in rural Iowa and graduated from Iowa State University with a degree in Philosophy and a focus in Ethics, Criminal Justice and Political Philosophy.
In Kris' free time, she enjoys fishing, watching baseball and college basketball and Lego building. Kris is married to Cindy and they have four children. Their favorite family activities include catching lightning bugs, geode hunting and going on adventures.
Email us
ktate@plattsburghymca.org
Michelle Schumacher
Malone Executive Director
Michelle Schumacher moved to Malone in 2004. She has been the Branch Executive Director since 2006. Michelle was raised in Attleboro, Massachusetts where the YMCA played an integral part of her childhood. Michelle, Stefan and their two sons live in Mountain View, NY where they enjoy the peace of nature and sports.
Email us
mschumacher@maloneymca.org
Krista Crippen
Oval Branch Coordinator
Krista Crippen is the Assistant Fitness Director and a Personal Trainer here at the Plattsburgh YMCA. What she likes about working at the Y is all of the members; she says they are like family. Hobbies of Krista's are walks with her family, watching her girls grow into beautiful young ladies, and talking to her cats. She believes a set of jumping jacks everyday does a body good!
Email us
kcrippen@plattsburghymca.org
Rick Almond-Goerlitz
Aquatics Director
Rick grew up in Plattsburgh, NY and graduated from Plattsburgh Senior High School. He went on to SUNY Potsdam and attained a degree in Mathematics. While at Potsdam he was a member of the Swimming & Diving team and was Captain his senior year. He continued on at SUNY Potsdam as Assistant Coach before moving on to The College of Saint Rose, Gannon University, Eaglebrook Boarding School and Colby-Sawyer College.
With over 20 years of Aquatics directing and coaching experience, he is thrilled to be able to share his experiences with the Plattsburgh YMCA community and to be moving closer to family.
In his spare time, Rick likes to spend time with his husband, James and their 4 year old son, Koda. He loves pretty much all aquatics activities and is an avid skier, loves hiking, camping, fishing and most outdoors activities.
Email us
ralmondgoerlitz@plattsburghymca.org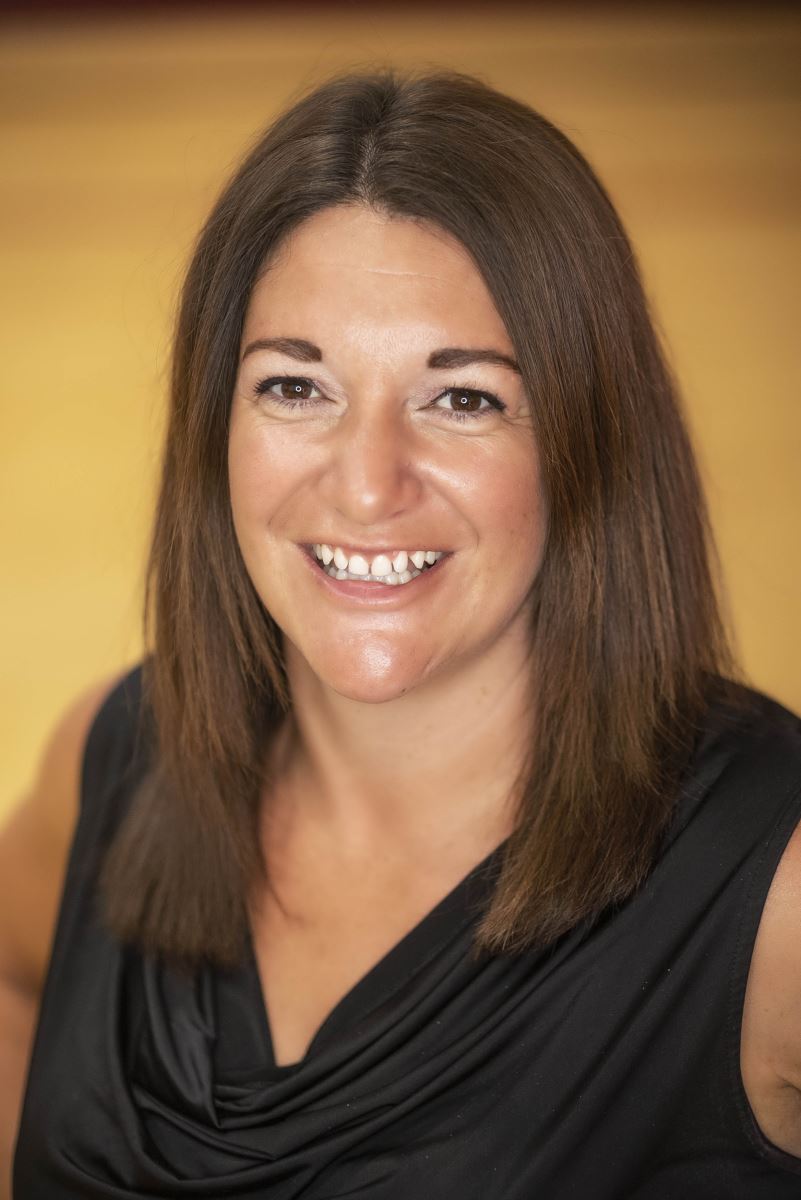 Stephanie Purcell
Director of Member Engagement
Stephanie has been a member of our Plattsburgh YMCA team for 20 years! During the last 3 years, she has been in the Y's Time program as the Child Care Director, helping to guide our programs during the pandemic. Her support and positivity were crucial to the success of our program during such a challenging time. Prior to that she was involved in our Y Wee Care Pre-School for 7 years as the Director and Teacher and has run our Summer Camps at the Oval and Camp Tapawingo. She attended Cazenovia College where she obtained her B.A. in Liberal Studies with a focus on Early Childhood Education.
She enjoys being a part of the Y and is excited to start her next journey with us as our Director of Member Engagement! In her new role, she looks forward to sharing her love of building community by connecting with our members, inviting new faces to the Y (and our Y family) and ensuring that each member's visit to the Y was better than the last!
Stephanie enjoys making her trademark guacamole and planning pranks on the rest of the Y team. She loves "any outdoor adventure" but especially likes camping, hiking (even during the winter), kayaking, skiing and snowshoeing. Her proudest achievement though is her kids, Cole and Sophia, who join her for many of her adventures.
Email us
spurcell@plattsburghymca.org
Shawn Nazario
Assistant Youth Director
Shawn was born and raised in New York City, in the Bronx area. He graduated from SUNY Plattsburgh with a Psychology Degree. He is Dominican and Puerto Rican and his goal is to bring diversity to the YMCA. Shawn's first experience at the YMCA was in the summer of 2021 where he became a camp counselor at Camp Tapawingo. During his last year of college he stayed with us as a Counselor for our after school program at Cumberland Head Elementary School. After he graduated he became our Camp Director for Camp Tapawingo and is now our Assistant Youth Director for our School Age program.
He is enthusiastic about giving all of the kids in our Y's Time program a great experience and opportunity. In his free time he enjoys going to the gym, and going on walks with his girlfriend and dog.
Email us
snazario@plattsburghymca.org
Lynne Boyd
Bright Beginnings Child Care Director
Lynne has been a member of our Plattsburgh YMCA team for a very busy and very fast 7 years. She first joined the YMCA team in the fall of 2015 as an On-Site Director for the Y's Time After School program in Beekmantown. After the school year completed, she ran the Bright Beginnings Summer Camp. She was then hired as the Lead Teacher of the Preschool Classroom and went on to lead the room for 5 years. Lynne was promoted to Assistant Director of the Bright Beginnings Center at the start of 2022 and has been the Interim Director for the last 4 months. Lynne has been an exceptionally dedicated member of the staff team and has stepped into the leadership position with great direction and ease.
Lynne has an Early Childhood Degree and although she's been with us for just 7 years, she has over 20 years of experience in the field. She especially loves working for the Y because of our commitment to strengthening the community.
In her spare time, she enjoys being at home with her daughter, spending time with her family, gardening and cooking.
Email us
lboyd@plattsburghymca.org
Marianne Wilson
Director of Finance
Marianne joined the Y Team in late February 2023 as the new Director of Finance. But, she is not new to the Y. In college, she worked as a part-time Lifeguard and Swim Instructor for the YMCA. After graduating from SUNY Plattsburgh, she married her college sweetheart and moved full time to the Adirondacks.
Her professional path has always been driven by a desire to help others and what she likes most about the YMCA is the warm and friendly atmosphere.
In Marianne's free time, she enjoys fishing, camping, and taking on Tough Mudder obstacle course events.
Email us
mwilson@plattsburghymca.org
Chris Burdash
Youth Sports Director
Chris was born and raised in Malone, New York. He earned his Bachelors Degree from The State University of New York @ Suny Potsdam where he also played College Basketball for the Bears. Christopher has been Coaching Youth and the Youth Sports Coordinator at the YMCA for over 4 years. Currently, he teaches at Peru Central School District and is also the Assistant Boys Soccer Coach. Christopher has been involved in coaching High School, Middle School and Youth Sports for over 15 years. His goal at the YMCA is to keep growing the Youth Sports Program and continue to make it a fun, safe, learning environment for the youth in the North Country. In Christopher's free time he likes to travel, watch sports, spend time with his family and his dogs. Christopher resides with his Girlfriend and her 15 year old son.
Email us
cburdash@plattsburghymca.org
Melissa Kuhns
Development Coordinator & Executive Assistant
Melissa joined the Plattsburgh YMCA as the Development Coordinator in July of 2022, after relocating from her home state of Michigan. Melissa's background includes her military service, when she served as a Security Police officer for the US Air Force in northern Japan, and, as an adult learner, earning her bachelor's degree in human service. Melissa is passionate about facilitating positive change for people and communities and empowering others; she values collaboration.
Melissa enjoys photography, painting, resin-art, and gardening. Her family means the world to her.
Email us
mkuhns@plattsburghymca.org