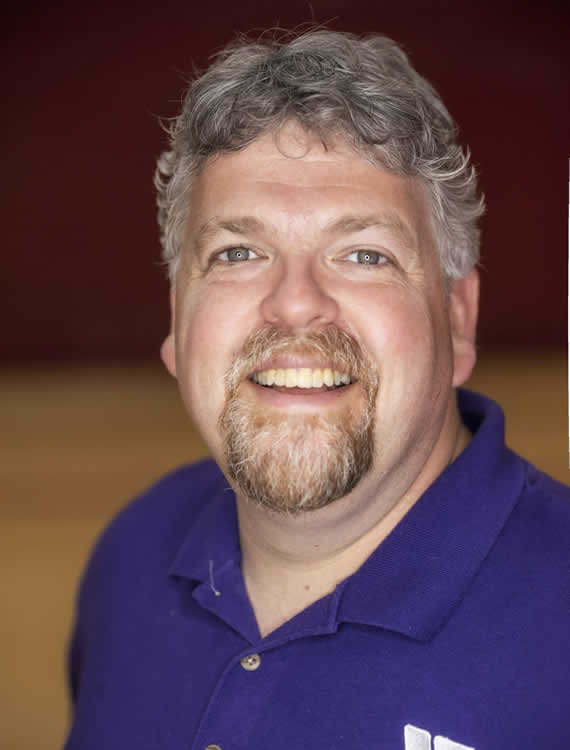 Justin Ihne
CEO
Justin started as the CEO for the Plattsburgh YMCA in January 2017, but has been involved with the Y since the age of 9. Growing up in Brooklyn, New York, Justin got his first Y experience at YMCA Camp Becket in Massachusetts. Justin learned to swim over his years as a camper and grew up at Camp Becket becoming staff member in the late 80's.

In 1991, he started working for the YMCA of Kingston and Ulster County. There, he grew his career running after school programs and day camps. Justin became the Associate Executive Director in Kingston and in 2010 became the CEO for the Northern Berkshire YMCA in North Adams, Massachusetts. There, with a great group of staff and volunteers, helped the YMCA grow and created strong partnerships. Most recently Justin was the Executive Director for the Metro of the Oranges YMCA.

Justin spends much if his off time with this wife Sophie, sons Ethan and Rowan, and daughter Marley and Lyla their dog.
Email us
jihne@plattsburghymca.org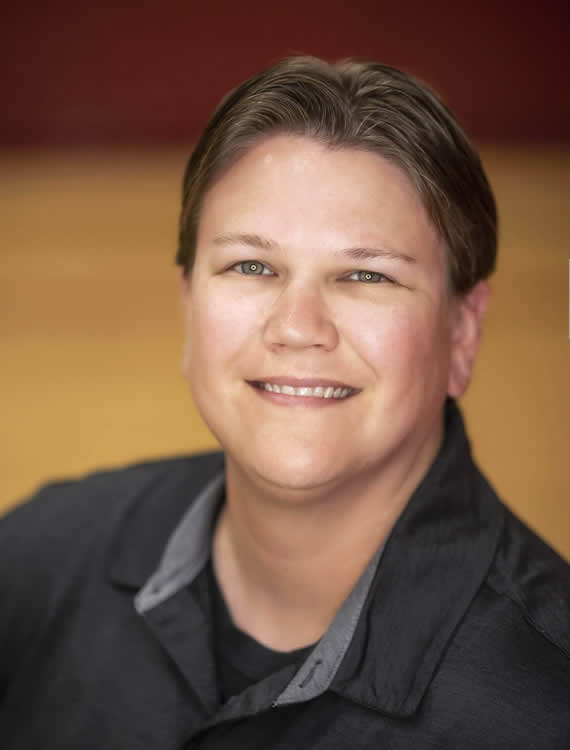 Kris Tate
Sr. Director of Program Operations
The Plattsburgh YMCA is excited to welcome and announce their new Sr. Director of Operations, Kris Tate. Kris was born and raised in rural Iowa where she says the values of hard work, kindness and helping your neighbor are at "the heart of it all". Not surprisingly, those are the guiding principles behind Kris' personal and professional life. She believes the people of Plattsburgh and at the Plattsburgh YMCA have that very same heart. Those shared values are the biggest reason why Kris is excited to join and become a part of the Plattsburgh YMCA and community.

Kris has worked for a Community Action Agency for the last 15 years, specifically for the Head Start preschool and childcare programs. For the last 10 years, she served as the agency's Family & Community Partnerships Coordinator. In that role, what was most important was to create a welcoming second home for families to come, visit and stay a while, to build and nurture community partnerships and to always be thinking of "what's next" for the future of the agency and community. That experience and those values are what she plans to bring and share in her work at the Plattsburgh YMCA.

In Kris's free time, she enjoys fishing, birdwatching and kayaking. Kris also enjoys carpentry and flying remote-controlled aircrafts. Kris is married to Cindy and they have four children – Sophie, Eloise, Juliette and Mateo. Their favorite family activities include catching lightning bugs, wildlife viewing, game nights and geode hunting.
Email us
ktate@plattsburghymca.org
Michelle Schumacher
Malone Executive Director
Michelle Schumacher moved to Malone in 2004. She has been the Branch Executive Director since 2006. Michelle was raised in Attleboro, Massachusetts where the YMCA played an integral part of her childhood. Michelle, Stefan and their two sons live in Mountain View, NY where they enjoy the peace of nature and sports.
Email us
mschumacher@maloneymca.org
Krista Crippen
Oval Branch Coordinator/ Personal Trainer
Krista Crippen is the Assistant Fitness Director and a Personal Trainer here at the Plattsburgh YMCA. What she likes about working at the Y is all of the members; she says they are like family. Hobbies of Krista's are walks with her family, watching her girls grow into beautiful young ladies, and talking to her cats. She believes a set of jumping jacks everyday does a body good!
Email us
kcrippen@plattsburghymca.org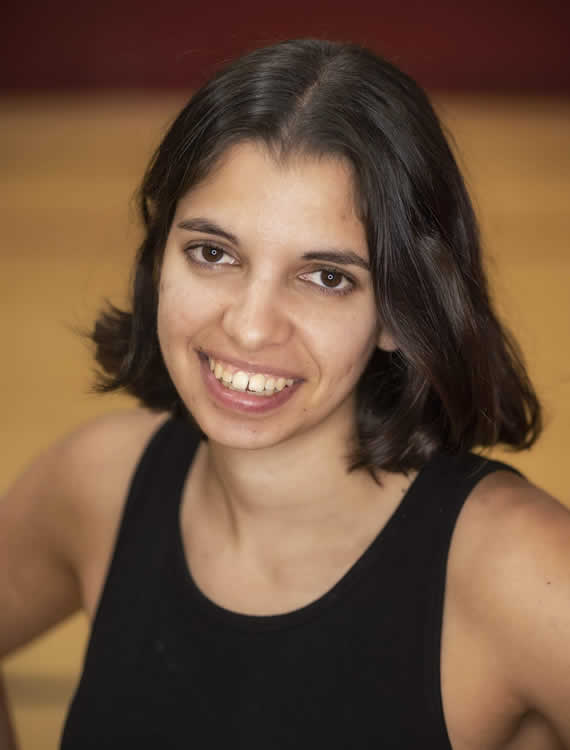 Sonja Brown
Marketing & Membership Director
Sonja Brown was born and raised in Peru, New York and she earned her bachelors degree from the University of Massachusetts Amherst. She is the Basic Skills Coordinator and an advanced coach for the Skating Club of the Adirondacks. She enjoys traveling, the outdoors, hiking, running, and spending time with family and friends. She looks forward to continuing to foster the great community atmosphere here at the Plattsburgh YMCA and getting more people the opportunity to join and experience all that we have to offer here. It is a wonderful place to make friends, get in shape, and just have a good time! If you have any questions, comments, or concerns she is open to hearing them, as she wants everyone who comes through the front door to be excited about coming here, and wants them to leave with a smile on their face.
Email us
sbrown@plattsburghymca.org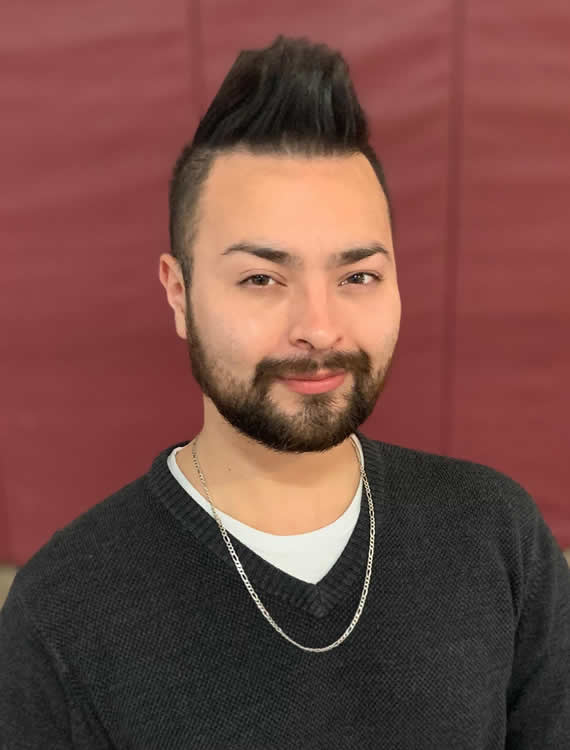 Brandon Gambill
Membership/Marketing Director
Brandon Gambill was born and raised in Akwesasne, NY. Brandon has been employed with the Y since 2017, where he is currently the Membership/Marketing Director. Brandon has studied Electronic Media Communications at Onondaga Community College in Syracuse, NY, where he has found his passion for music and culture. Brandon leads the Teens GSA Club at the Malone YMCA, where he hopes to inspire youth to strive for a better community for ALL.
Email us
bgambill@maloneymca.org
Christine Casazza
Aquatics Director
Christine was born and raised in Syracuse New York and was an avid swimmer growing up. Her first employment as a lifeguard at the age of 15 led her to pursue a career in aquatics. She is enthusiastic about giving all children the best opportunity to learn safety around the water and creating a welcoming atmosphere for adults to interact and socialize. Everyone comes through the doors with a different story and struggle os she wants this Y's aquatic center tobe a place to foster friendship and skills. She is certified as a lifeguard, lifeguard instructor, lifeguard instructor trainer and swim instructor. She attended Salem State College where she studied Aquatic Management and Rehabilitation. When not at work Christine enjoys spending time with family, friends and most of all her daughter.
Email us
ccasazza@plattsburghymca.org
Christina Santor
School Age Child Care Director – Y's Time
Christina has been employed at the Plattsburgh YMCA since 2007. She graduated from Plattsburgh State with a dual degree in Human Development & Family Relations and Psychology. She is currently the School Age Child Care Director. Her main responsibilities include staffing and managing all our afterschool sites in the area. Christina was also the site director for the before and after school program at Peru Elementary, as well as working as a site director at Momot Elementary with the 21st Century Community Leaning Center for three years. Before becoming the School Age Child Care Director, Christina worked as a Girl Scout Summer Camp Director for two years. In her free time, Christina loves to read and travel, as well as spending time with friends and family. She also likes hiking and cross-country skiing.
Email us
csantor@plattsburghymca.org
Stephanie Purcell
School Age Child Care Coordinator
Stephanie Purcell was raised in Plattsburgh, New York. She attended Cazenovia College where she graduated with her bachelors. She has always had a strong passion for working with children. She has worked for the YMCA since 2003. She has worked at Camp Jericho as a counselor, the After School Program, Bright Beginnings and Y Wee Care as a preschool teacher. In her free time she enjoys spending time with her family, volunteering at community meals and anything outdoors. She is married and has two children, Cole, and Sophia.
Email us
spurcell@plattsburghymca.org
Jacqueline Prather
Bright Beginnings Child Care Director
Jackie has been employed by the Y since 1996. For three years she was with the school age child care program and has been with the Bright Beginnings Child Care Center since. Her main responsibilities are to provide a warm, safe environment, with qualified staff for a fully enrolled center. Prior to the Y Jackie worked 5 years with the former AFB Child Development Center and 2 years in the DODDS school system at Torrejon AFB, Spain. She is a Plattsburgh State graduate. In her spare time, she enjoys spending time with her husband, family and friends. Her passion is working with families and people in general.
Email us
jprather@plattsburghymca.org
Chris Burdash
Youth Sports Director
Chris was born and raised in Malone, New York. He earned his Bachelors Degree from The State University of New York @ Suny Potsdam where he also played College Basketball for the Bears. Christopher has been Coaching Youth and the Youth Sports Coordinator at the YMCA for over 4 years. Currently, he teaches at Peru Central School District and is also the Assistant Boys Soccer Coach. Christopher has been involved in coaching High School, Middle School and Youth Sports for over 15 years. His goal at the YMCA is to keep growing the Youth Sports Program and continue to make it a fun, safe, learning environment for the youth in the North Country. In Christopher's free time he likes to travel, watch sports, spend time with his family and his dogs. Christopher resides with his Girlfriend and her 15 year old son.
Email us
cburdash@plattsburghymca.org